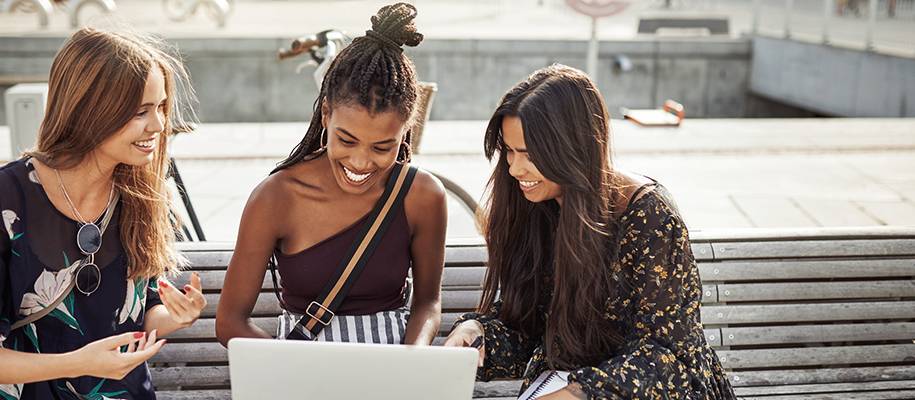 Scholarships for International Students: How to Find Them and Other Top Tips
by Oluwafeolami Awe-Joseph
CollegeXpress International Student Writer, Ithaca College
Last Updated: Sep 13, 2022
You've made the big decision to study abroad, and now you're wondering, "How am I going to pay for university?" This is usually one of the biggest problems international students face. Tuition fees are higher for nonresidents, and living expenses in a new country are relatively more expensive. One thing a lot of students are unaware of is the amount of scholarships available for international students to help make paying for college easier.
What are scholarships?
Simply put, a scholarship is a type of award (often in monetary form) given to recognize one's achievements and assist with tuition costs. Most scholarships require writing essays, creating videos, or another type of collateral, so it's crucial to give scholarship applications your all.
No-essay scholarships are basically like the lottery. So many people enter these contests, which makes them almost impossible to win since there's very high competition. Don't rely on this method if you're serious about being able to afford college. Scholarships with more requirements will have fewer applicants, which gives you better odds of winning.
What colleges and universities don't tell you
Almost every accredited college in the United States has some form of scholarships available to students. This should be something you look out for when you're applying to a school, as they are not always obvious to see on the college or university's website. Numerous scholarships are available, ranging from academic scholarships to athletic scholarships and even awards based on your degree. Some colleges even have special scholarships that cater to international students.
Make sure you explore all your options and apply to as many as you can possibly find. Winning some will significantly help lower the price of tuition fees. Note that most of the scholarships from colleges have conditions attached to them that must be fulfilled in order to keep it during the course of your degree, such as a certain grade point average or major requirement.
Where to find scholarships
If you don't know where to go, finding outside scholarships as an international student can be quite stressful and frustrating. I began looking for scholarships as early as eighth grade. However, I couldn't apply based on my age or country; therefore, I was ineligible for almost all of them. When I did find scholarships I could apply for, I had to pay to access them, which is not a wise decision. You should never pay in order to access or apply for a scholarship. There's no guarantee of you winning, and there are so many other free scholarships you can find.
External scholarships from your home country
My first bit of advice is to look for scholarships offered by your home country. Lots of countries have various competitions (especially writing or technology related). Your high school or secondary school teachers are usually aware of these contests, so ask them if they know about any scholarships you can apply for. One website that can also be used to find a lot of these scholarships according to country is ScholarshipsPlus, where you can find a diverse range of contests, scholarships, and grants available with different criteria for each one.
External scholarships from the USA
My senior year of high school was when I actually started applying for scholarships outside of my home country, as most required international students to show proof of acceptance or enrollment to a college to be eligible. When I went deeper into my scholarship search, I found I could have possibly applied for many more scholarships if I took it more seriously early on. Some of my favorite scholarship websites include:
Affording university may seem like an uphill climb, but with hard work and dedication, you can win loads of scholarships to make paying for your education easier. Don't give up, and best of luck!
Many universities are looking for international students to join their campus communities, which often means lots of institutional scholarship opportunities.